Prestige Rocky Mountain Resort Cranbrook
Cranbrook, BC
Elizabeth Lake an 8-minute drive from the hotel and is a great option to explore with pets!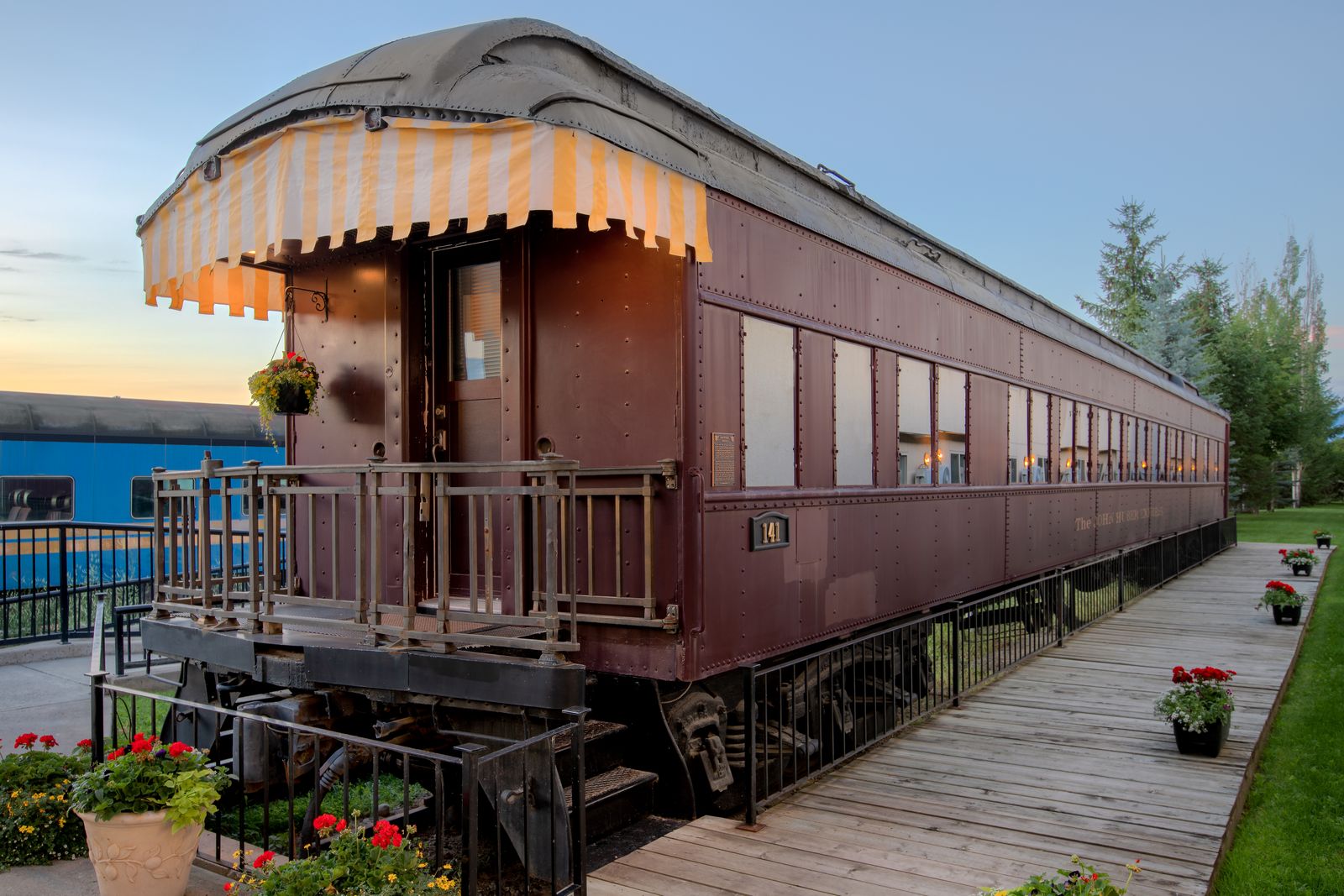 Conveniently located just off the main highway in Cranbrook, the Prestige Rocky Mountain Resort offers guests a comfortable stay with many amenities nearby. The hotel features 112 rooms with a solid mix of standard rooms, kitchenettes, and Designer Suites. You can even spend the night in a train car!
The property also includes the restaurants Fire and Oak, and Don Cherry's Sports Grill, as well as a hair salon, spa, indoor swimming pool, hot tub, and athletic centre. We are also happy to host your business meeting or event, and we can accommodate groups of up to 500 people. Guests are also encouraged to borrow our complimentary bikes, sporting equipment, board games and beach toys for added enjoyment.
The Prestige Rocky Mountain Resort welcomes up to 2 dogs per room. Each Prestige property has a limited number of rooms that are designated as dog-friendly, so the hotel asks that you request them specifically when making reservations. The hotel's pet-friendly rooms are conveniently located near a grassy area in the resorts parking lot for pets to stretch their legs and relieve themselves. During the day, Elizabeth Lake is a great option to explore with pets and is only an 8-minute drive from the hotel. When pets arrive, pet beds and bowls will be available for use in their rooms. Treats and dog bags are also available for pets at the front desk.
**Pet fee of $30 per night, per pet
Contact Info
Address: 209 Van Horne Street South
Cranbrook, BC
V1C 6R9
Phone #: 250-417-0444
Email: cranbrook@prestigehotels.ca
Website: https://www.prestigehotelsandresorts.com/locations/cranbrook/overview/