Prestige Beach House Kelowna
Kelowna, BC
Two dogs per room allowed and just a 10-minute walk to Lake Avenue Dog Off-leash Beach!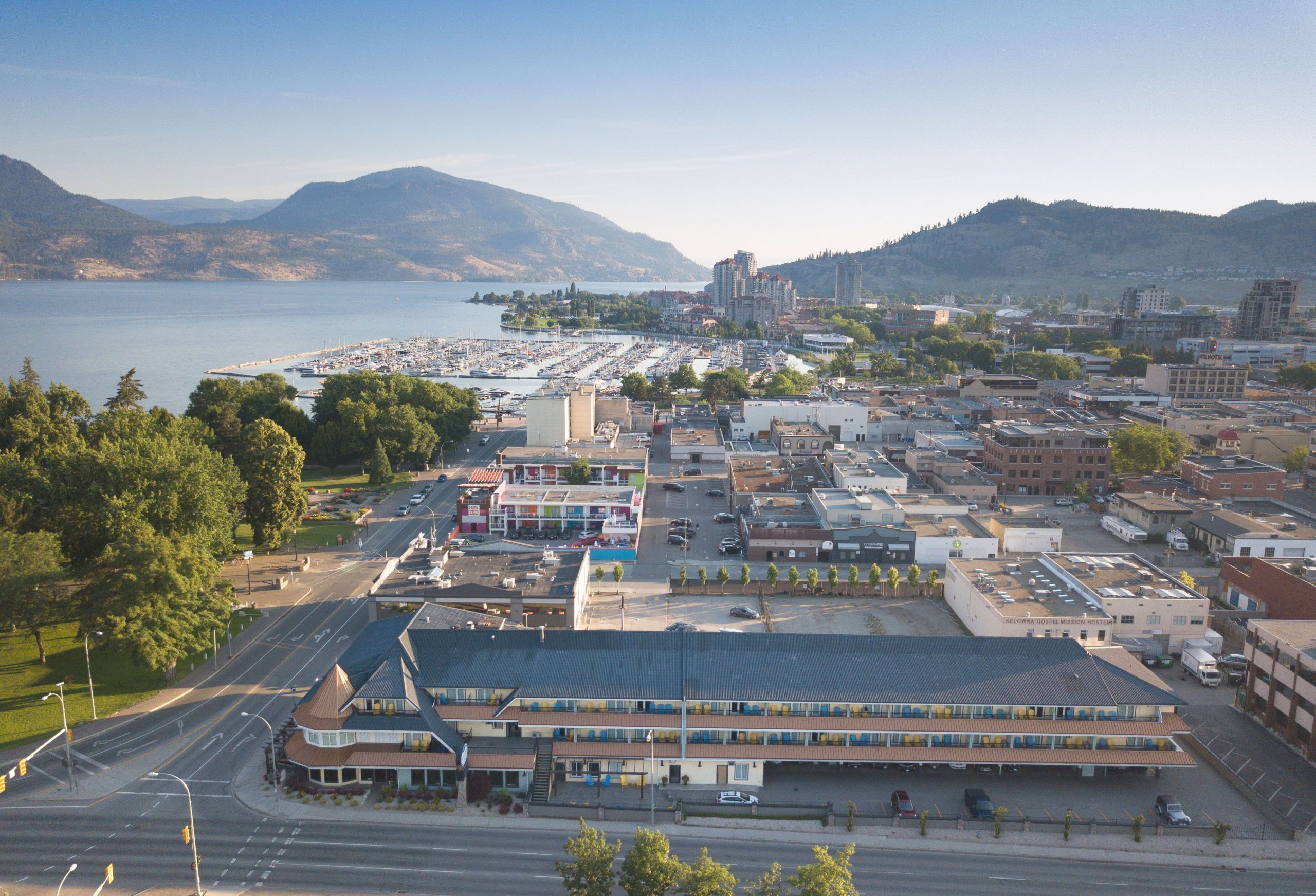 Situated directly across from Kelowna's famous Hot Sands Beach and just two blocks from the main downtown hub, the Prestige Beach House is an ideal hotel for both leisure or business needs.
The property has been completely renovated and all guestrooms received new beachy-themed decor, linens, drapery and furniture.
With 67 rooms, a swimming pool and hot tub, fitness centre, a restaurant, and meeting space, the Beach House offers everything you need. Guests are also encouraged to borrow our sporting equipment, board games and beach toys for added enjoyment.
Conveniently located downtown near the base of the W.R. Bennett Bridge, we're close to tourist attractions, business, shopping and recreational areas.
The Prestige Beach House Kelowna welcomes up to 2 dogs per room. Each Prestige property has a limited number of rooms that are designated as dog-friendly so the hotel request that you request them specifically when making reservations. The hotel is a 10-minute walk to Lake Avenue Dog Off-leash Beach, which is a beautiful spot for pets and their people to spend the day splashing in Okanagan Lake. While staying at the hotel, pets will be provided with pet bowls and pet beds in their room.
**Pet fee of $30 per night, per pet
Contact Info
Address: 1675 Abbott Street
Kelowna, BC
V1Y 8S3
Phone #: 250-860-7900
Email: kelowna@prestigehotels.ca
Website: https://www.prestigehotelsandresorts.com/locations/kelowna/overview/