Penticton Lakeside Resort
Penticton, BC
Walking distance to a pet-friendly beach as well as local trails!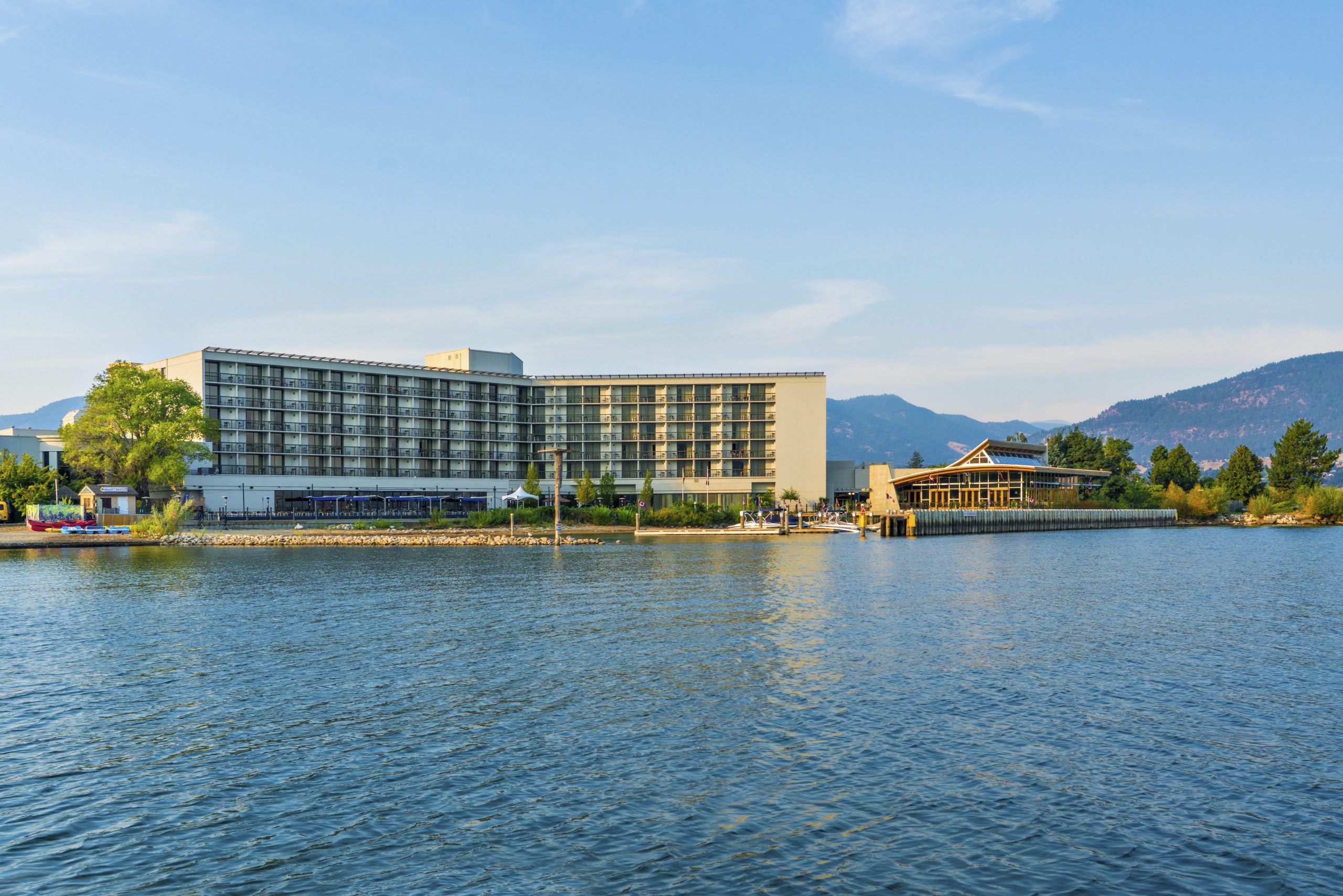 Located on the south shore of Okanagan Lake, the Resort includes 273 lake, park, and city view guestrooms, each with their own balcony. Your dining experiences won't fall short with the three on-site restaurants. Whether visiting for business or pleasure, all guests are warmly welcomed and encouraged to take advantage of the many on-site facilities & services and the surrounding activities & attractions.
The entire family is welcome at Penticton Lakeside Resort! The resort is located within a short walking distance to a pet-friendly beach as well as local trails, which can be enjoyed and explored by vacationers and their pets. Each pet that stays at the resort will receive a special pet bag which includes treats, poop bags, food samples and pamphlets. Pet beds are available upon request. Pets must be always on leash when not in their rooms. Pets are not allowed to be left unattended in their rooms, but pet sitters are available upon request at the rate of $15 per hour.
**Pet fee of $25 + tax. This is a one-time fee for duration of the stay.
Contact Info
Address: 21 Lakeshore Dr W
Penticton, BC
V2A 7M5
Phone #: 1-800-663-9400
Email: lakeside@rpbhotels.com
Website: https://www.pentictonlakesideresort.com