Halfmoon Haven
Halfmoon Bay, BC
Has a walkout beachfront cottage that leads directly to an off-leash dog-friendly beach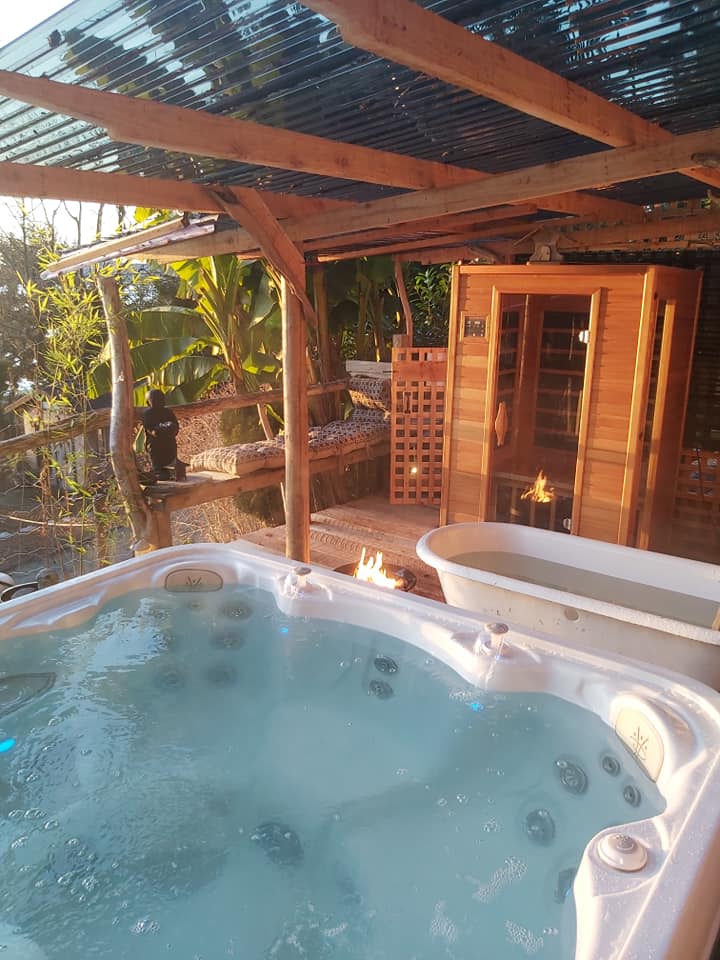 Halfmoon Haven is located on one of the most secluded beaches on the Sunshine Coast: Welcome Beach. Just 2 hours from Vancouver, this magnificent property is situated on a sandy beach in a sheltered bay, facing the Pacific Ocean with magnificent views of the Gulf Islands.
Halfmoon Haven features two rental choices, rent one or both together for that perfect family getaway: the Halfmoon Haven Beach Cottage and the Halfmoon Haven Oceanview Suite. With tropical landscaping, a full-size sand volleyball court, beach chairs and our therapeutic hot tub, Halfmoon Haven offers all of our guests a rare opportunity to truly relax and rejuvenate, Sunshine Coast Style!
Halfmoon Haven is an ideal place to vacation with pets. The property features a walkout beachfront cottage that leads directly to an off-leash dog-friendly beach. Pets and their people can spend an afternoon or evening exploring the area on one of the many walking trails located close to the resort. The cottage has durable floors throughout and a dog gate is also available for inside use. While staying at the resort, dogs are provided with a dog leash, water bowls, and a dog leash peg.
Pet fee of $30 per night
Contact Info
Address: 8505 Redrooffs Road
Halfmoon Bay, BC
V0N 1Y1
Phone #: 1-800-260-4494
Email: stay@halfmoonhaven.com
Website: https://www.halfmoonhaven.ca