Cedar House Chalets
Golden, BC
Take a stroll with your pet to the viewpoint on site where you can soak in the sights of the Columbia Wetlands and Purcell! Mountains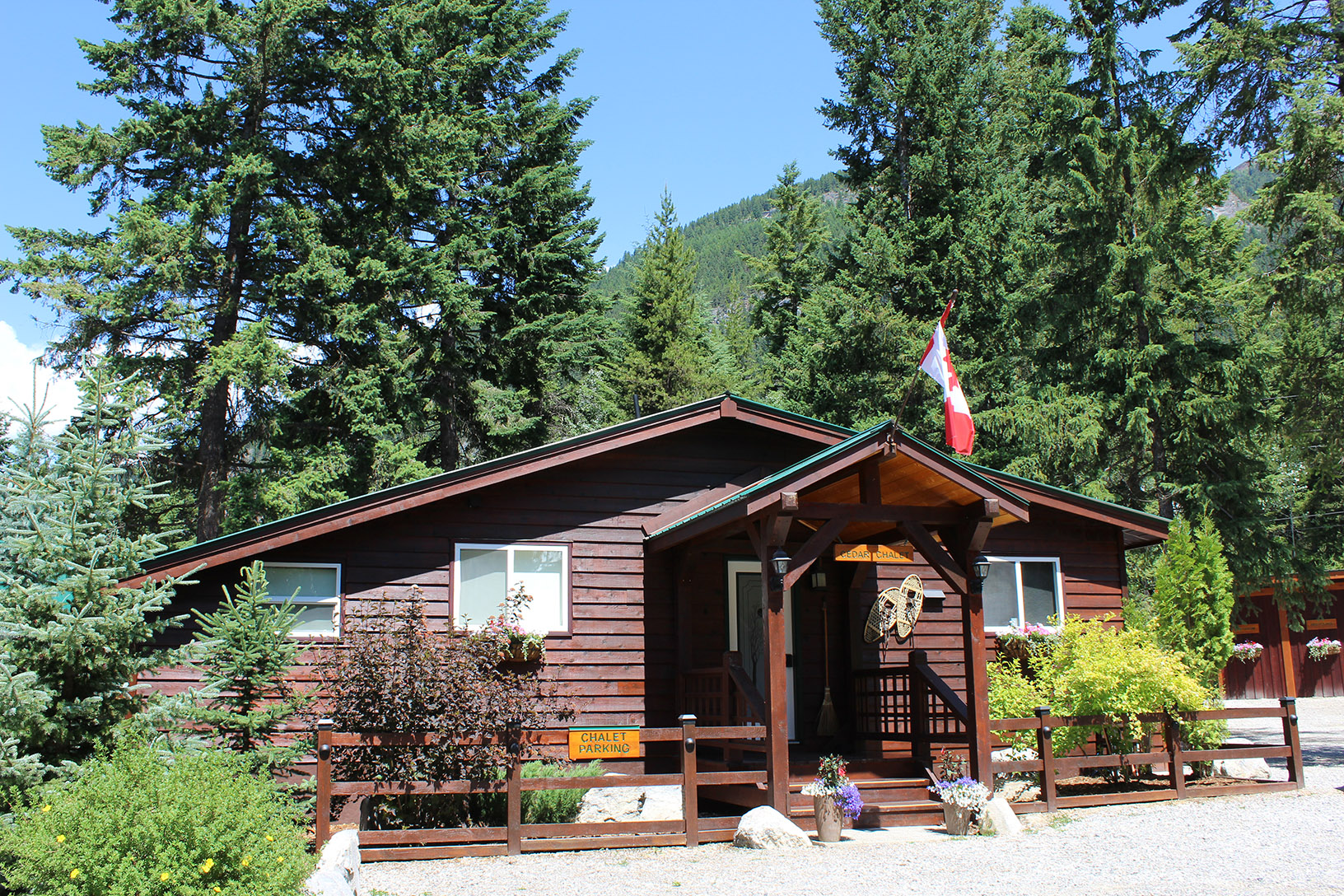 The Cedar House Chalets offer many comforts of home without the daily routine!  Every chalet offers an array of private amenities such as a fully equipped kitchen, outdoor BBQ grill, TV with DVD player, DVDs, and a private hot tub so you have the privacy to relax and soak the stresses away. Put your feet up after your day exploring and enjoy your crackling fire. You can take a stroll with your pet to the viewpoint on site where you can soak in the sights of the Columbia Wetlands and Purcell Mountains (your pet will need to be on a leash in the outdoor areas).
You can choose from 3 of our pet-friendly chalets – Cedar Chalet, Garden Chalet or Sunflower Chalet – to unwind with your furry friend.
Pet fee of $35 per night, per pet up to maximum of $140 per pet.
Contact Info
Address: 735 Hefti Road
Golden, BC
V0A 1H2
Phone #: 250-290-0001
Email: info@cedarhousechalets.com
Website: https://www.cedarhousechalets.com