Black Rock Oceanfront Resort
Ucluelet, BC
The resort is located in a dog's paradise and situated beside Big Beach.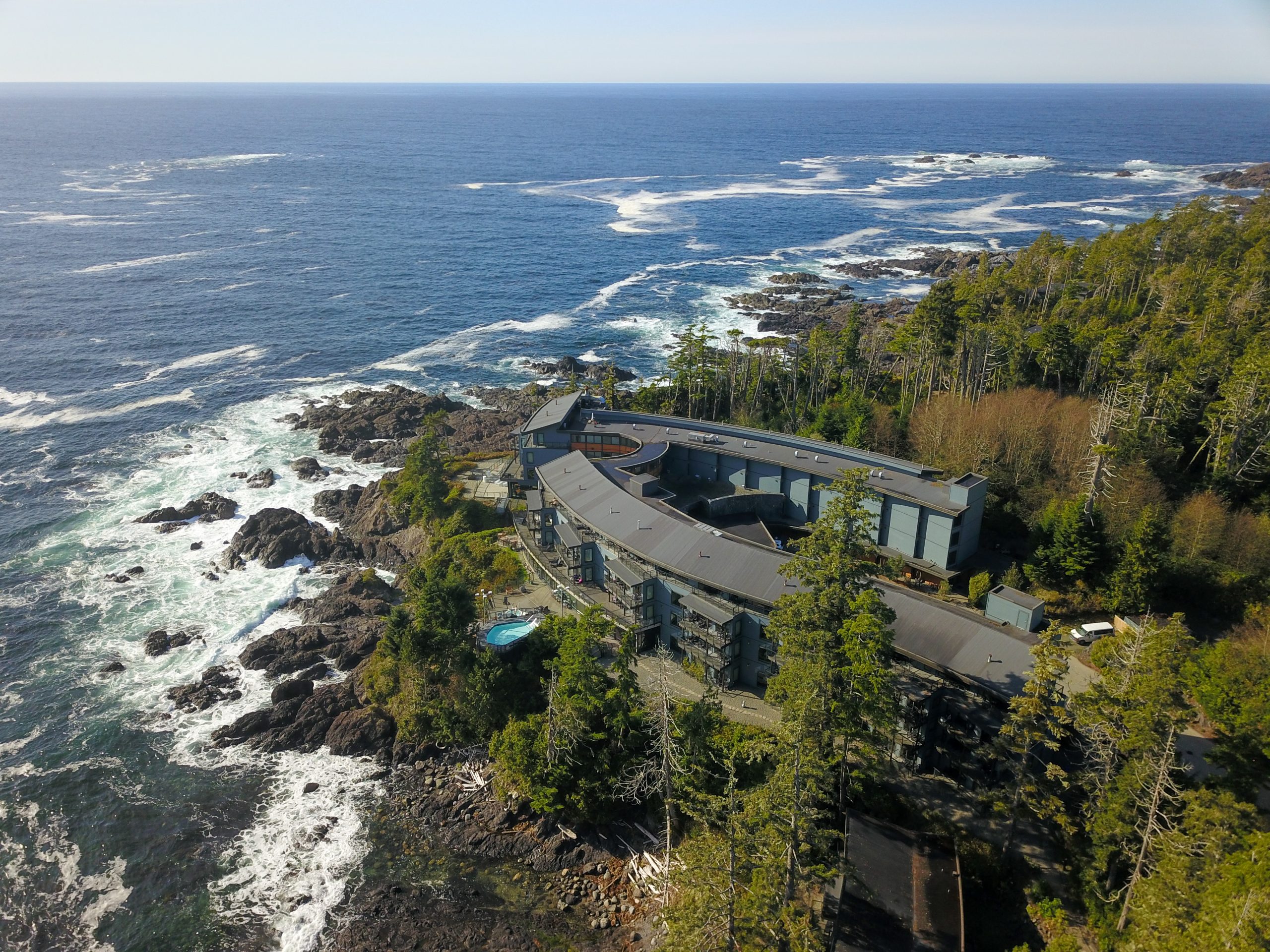 Escape to the natural tranquility, beauty, and comfort of Black Rock Oceanfront Resort – an extraordinary retreat on Vancouver Island's rugged west coast. The magnificent oceanfront resort in Ucluelet, British Columbia, combines contemporary comfort and quality service with the organic energy of the Canada's western frontier for an enchanting vacation experience.
Black Rock Oceanfront Resort is located in a dog's paradise! Situated beside the resort is Big Beach. A great location for fetching sticks, chasing balls and playing with other dogs. Also adjacent to the resort is access to the Wild Pacific Trail. An easy walking trail with stunning ocean views and ancient rainforest trees. Ask Guest Services for one of the local maps that includes the many other beaches and trails to be discovered with pets.
While staying at the Resort, pet owners are fully responsible for their pets. The Resort asks that owners please keep dogs on a leash at all times, pick up after their pet and refrain from leaving them alone in their suite if possible. There is a dog wash station located outside the main lodge building and a doggy bag dispenser for owners to clean up after pets.
**Pet fee of $25 per night, up to a maximum of $50. Please mention that you are bringing a pet when making reservations so the resort can be sure to accommodate your furry friend!
Contact Info
Address: PO Box 310, 596 Marine Drive
Ucluelet, BC
V0r 3A0
Phone #: 877-762-5011
Email: reservations@blackrockresort.com
Website: https://www.blackrockresort.com