The Nelson House Bed and Breakfast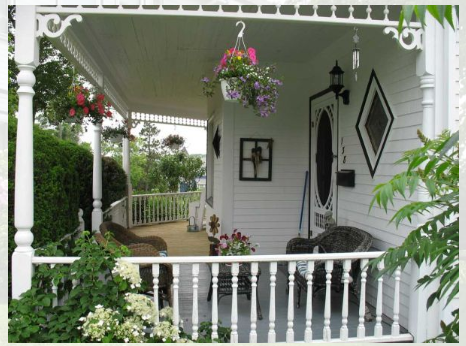 Conveniently located a short distance from the Halifax, Nova Scotia International Airport this stately century bed and breakfast home offers the modern accommodation comforts of today amid the charm of yesteryear.
Relax on their large veranda as the sun slips below the horizon, or enjoy your morning coffee while the sun warms you as you begin your day.
Visit the world famous Bay of Fundy while you are staying at this ideal location for your holiday or shop and then dine in Metro Halifax, relax on warm Northumberland Shore Beaches or hike the rugged Atlantic Coast on the Eastern Shore.
Guests can enjoy tasty and nutritious breakfasts (created with locally grown ingredients) , wireless high speed internet access as well as private and comfortable bedrooms.
This bed and breakfast is also pet friendly and guests pets must have all their inoculations and be
socialized with other pets. Pets are not allowed to sleep on the beds so they must have their own bed with them.