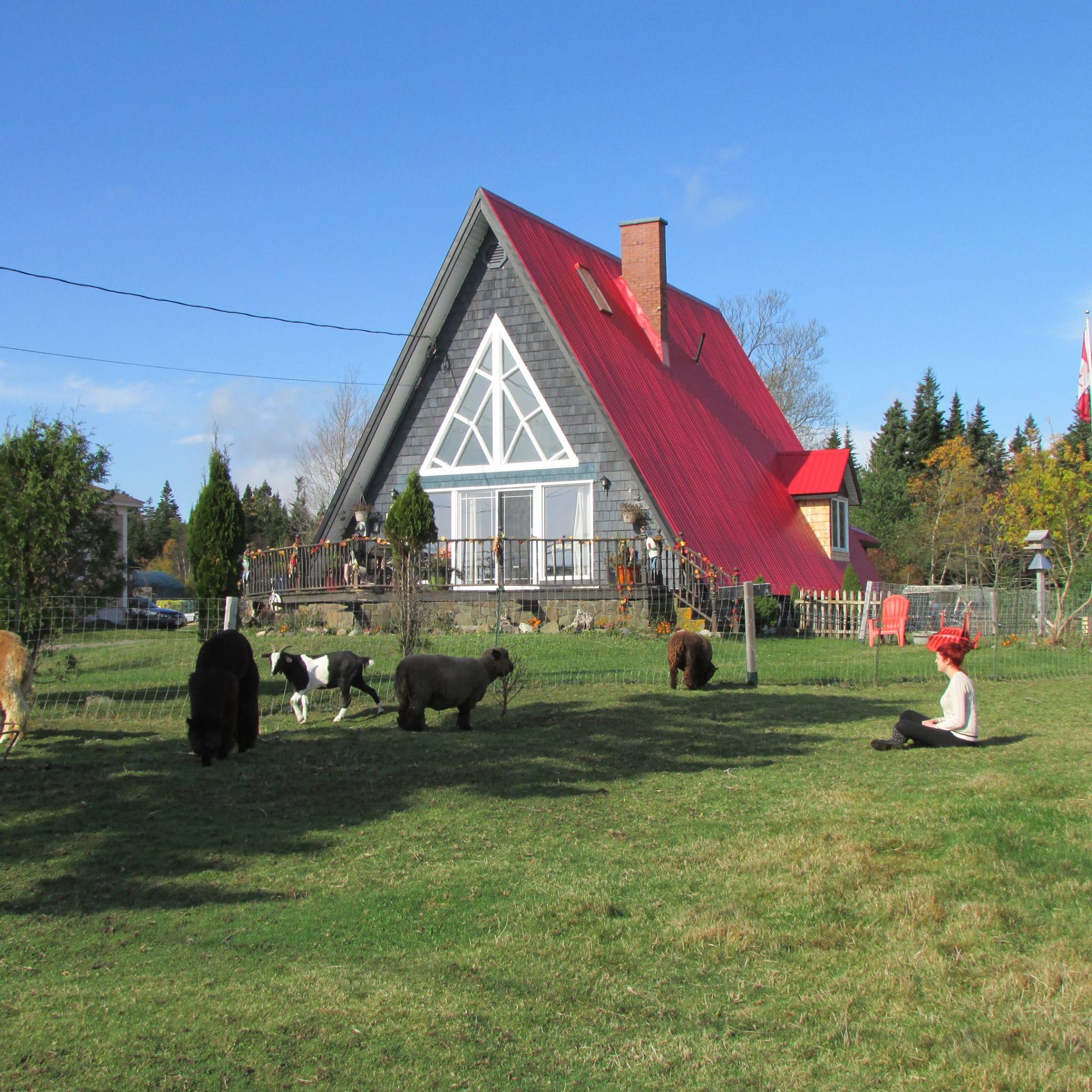 A Chalet in Paradise is a private suite bed and breakfast, proudly featuring a itty bitty barnyard, a rare breed working hobby farm. They are centrally located in the quaint town of Grand Harbour on the island of Grand Manan in New Brunswick. Your stay is custom designed for your comfort and enjoyment making it a true home away from home.
Guests are provided with an entire suite of rooms, goodies such as handcrafted soaps and lotions, and breakfast prepared with love. Gourmet delicious breakfasts include homemade breads, homemade jams and jellies and all natural fare. They also cater to various dietary requests and provide complete, full hot breakfasts. Evening snacks and homemade baked goods to satisfy any evening cravings. Accommodations are also unique. Perfect for families, or a spacious retreat for couples, when you stay you are provided a private 3 level oasis. You will enjoy your own entry, grand living room with beautiful stone fireplace and 2 story cathedral ceiling, a second level master suite with queen sized bed, ensuite with jacuzzi tub, and third floor loft.
There is free WiFi, a television and DVD player in your private living area. The large 30′ x 30′ front deck and patio furniture are also yours to enjoy the beautiful view of the ocean. They are also dog friendly. They do not charge extra or have a size limit, any dog, large or small is fine and do
ask that the dogs be 'pet friendly' as they have their own dogs on site.